CHINESE DIGITAL MARKETING AGENCY PUTTING 1.3 BILLION CUSTOMERS AT YOUR FINGERTIPS
With over 1.3 billion people and the fastest growing middle class the world has ever seen, China is an important ally for any growing business. However, companies are advised to tread lightly as China's cultural, social and political barriers can prove difficult for foreign companies to navigate.
The sole reason for Lychee Creative to exist is to help businesses connect with Chinese customers through Digital Marketing. Whether that is by our Services directly or via education in our Blog, or Case Studies - If your business can gain one insight on Chinese consumer behaviour and its market , we consider it our job done.
730million
Online Chinese Customers
1.2billion
Chinese Mobile Subscribers
900million
Active Social Media Users
OUR PARTNERS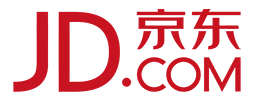 START SELLING TO CHINESE CUSTOMERS TODAY
---